Extraordinary General Assembly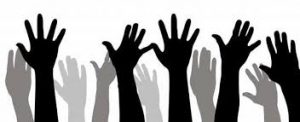 EXTRAORDINARY GENERAL ASSEMBLY OF THE SPSF
Dear members, dear community,  We are pleased to invite you to an Extraordinary General Assembly of the Swiss Pole Sports Federation (SPSF). This Assembly will be held at Avenue de Sévelin 4a, 1007-Lausanne, on Sunday November 19th 2017, at 13h00.

PLEASE NOTE : any people wishing to join this Assembly but who can't be physically present in Lausanne will be able to follow the meeting using videoconferencing and to express his vote electronically. Please announce yourself to Thomas by e-mail at : info@swisspolesportsfederation.com 
Important notice: in order to vote, you must be a member of the Swiss Pole Sports Federation. To become a member, please follow this link.  
The Assembly will be focused on the following elements: 

Election of the permanent Administrative Committee of the SPSF.

 
All applications will be available from November 1st on the SPSF website, under "Committee 2017"

Presentation of the local representatives

 
According to the applications received since September 2017

Pole Sports & Artistic Pole Championships 2018

 
Informations about the dates and location 
Special organizational Committee

The new status of Pole Dance as Sport, according GAISF

 
What does it mean exactly ? 
What are the consequences for Pole dance in Switzerland ? 

Importance of new memberships for the SPSF 
New annual fee for members, starting January 2018 
We are looking forward to meet you !  
Your President ad interim 
Thomas Ruegger